Puppy Promise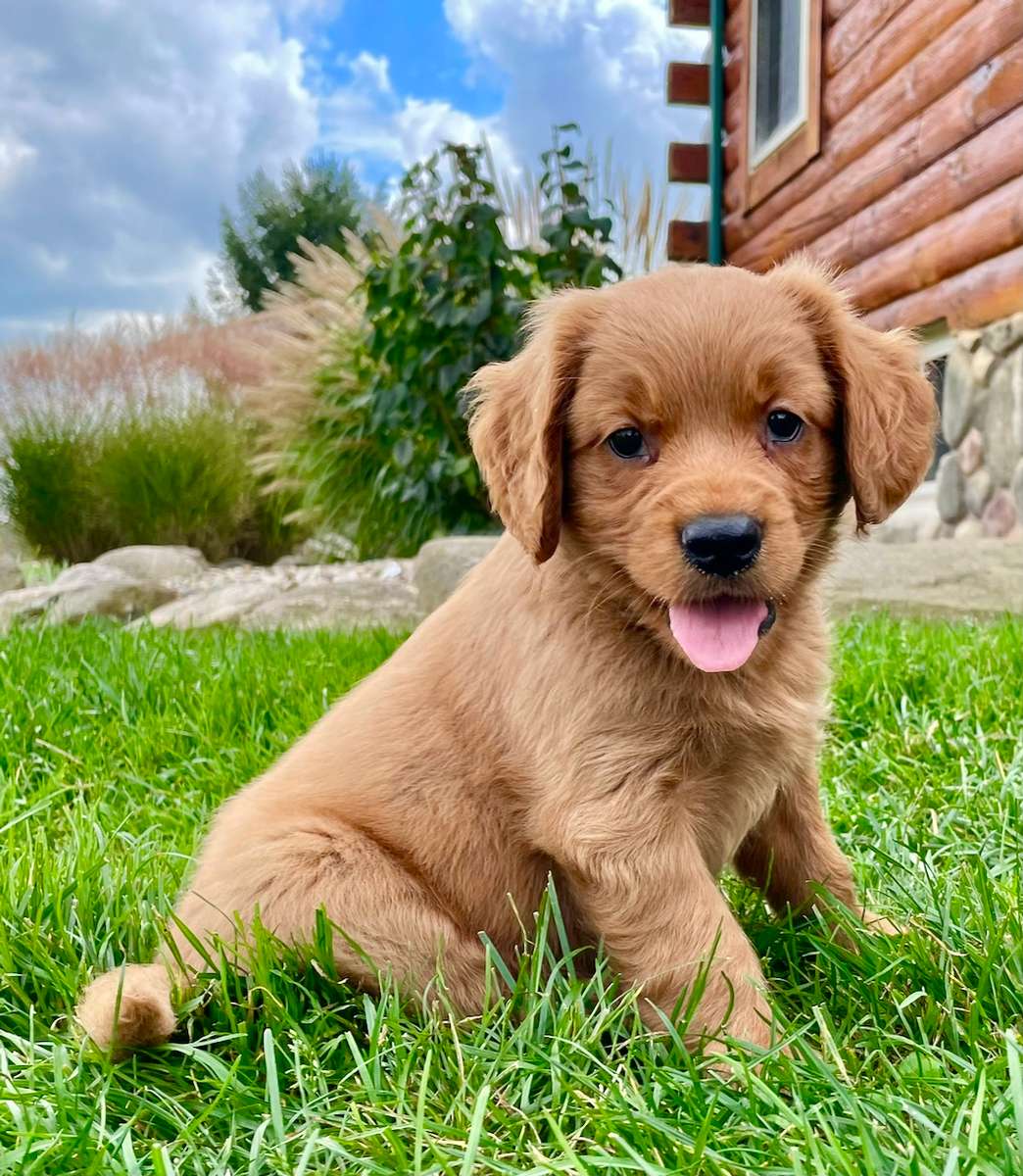 Thank you, for choosing Mini Fairytail Golden Retrievers and allowing us to brighten your future with fun and adventure. We have raised and socialized your puppy to be ready for kids and to start your lifetime of adventure.
Your puppy will come with a vet check, microchipped, along with vaccinations and deworming done.
Once you have taken your new puppy home, your puppy is automatically introduced to a new environment and we can NOT Guarantee what your puppy might eat or be exposed to and are NO LONGER to be held responsible for any sickness that becomes evident after your puppy is taken home.
We are here to help you get your puppy life started on the right foot and so your puppy does come with a 30 day puppy health insurance with Trupanion which must be activated before or within 24 hours of adoption.
Your new puppy does also come with a 2-year genetic guarantee, meaning if your new puppy should have to be put to sleep than all your money will be refunded or if your puppy should need surgery due to a genetic condition ,you will be refunded half of the puppy price .We ask that you continue Trupanion health insurance to cover your puppy throughout his or her life.We do reserve the right to have our own vet examine the puppy/dog or ask that the buyer takes the puppy to another vet for a second opinion. Both vets must provide a written statement and both vets must agree that the issue is genetic.
NUTRITION
How important is it to feed your puppy premium foods?
The answer is ,ITS VERY IMPORTANT ! As stated ,your puppy does come with a 2 year genetic guarenttee but you must feed your puppy Pawtree food along with Nuvet Plus vitamins or this guarenttee is VOID.
To sign up for Pawtree and Nuvet please go onto our website and under the menu options , click food to sign up .To get discounted pricing sign up for the auto ship program.( www.Pawtree.com/fairytailsforever).For Nuvet go onto our website and under the menu options ,click supplements to sign up.(www.nuvet.com/832089 ).Both companies offer a great line of products !
We are reserving all breeding rights and the puppy is being adopted as a pet ONLY. If the buyer neglects or does not oblige to this contract we reserve all rights to immediately reclaim the adopted dog with no refund.
We wish you many years filled with joy and happiness with the puppy you have adopted from us and Thank You SO much for being part of our puppy family!
We do NOT cover any costs related to hernias or spay/neuter.
Deposits refundable only under certain circumstances!