Mini Golden Retrievers in Ohio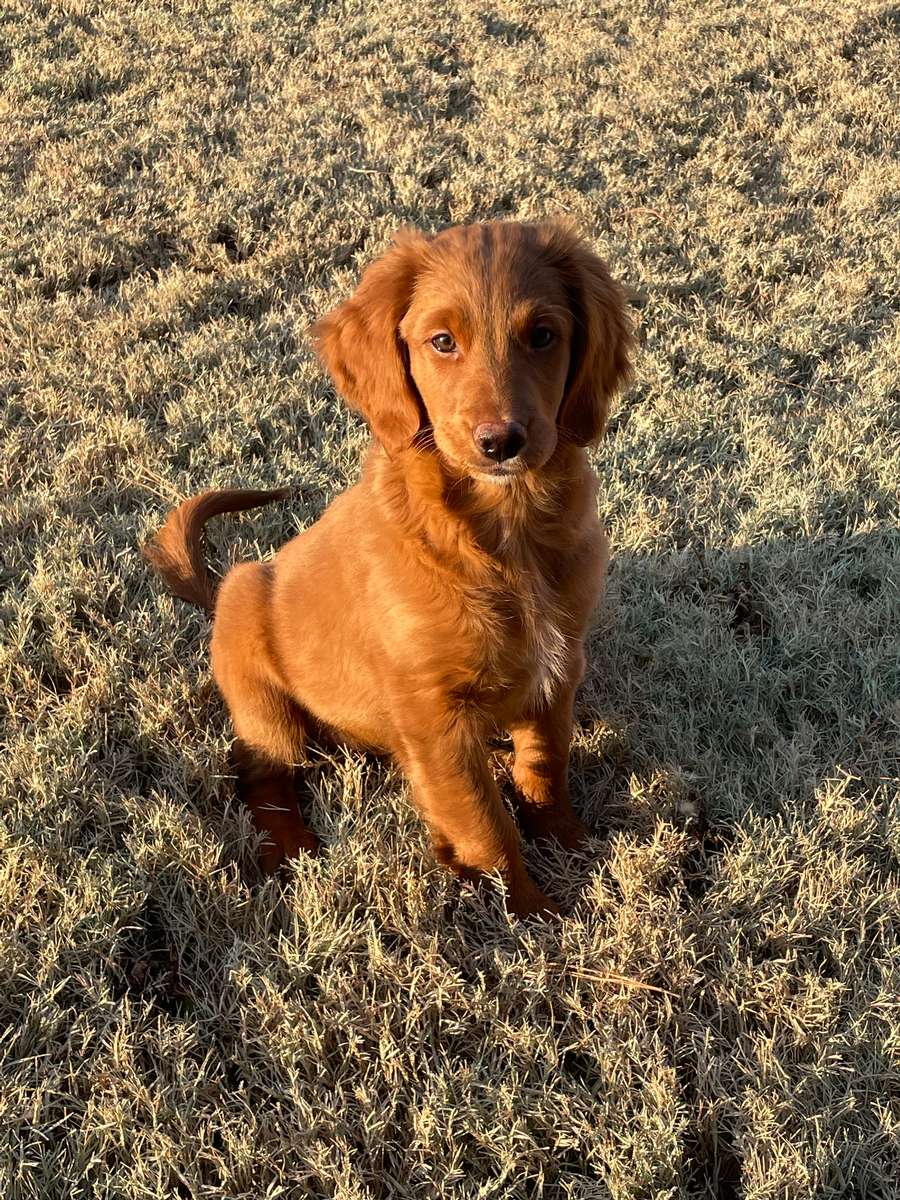 What is a Mini Golden Retriever?
Mini Golden Retrievers are a special breed that is fantastic for family homes or those looking to have the fun personality of a standard Golden Retriever but in a smaller package. The Mini Golden Retriever breed consists of Standard Golden Retriever, Standard Poodle, and King Charles Cavalier. There are some puppies that only have Standard Golden Retriever and Poodle but don't look like Golden Doodles. These puppies still have relatively straight /short-haired coats. We strive to duplicate the look of Standard Golden Retrievers while adding the benefits of this special miniature breed.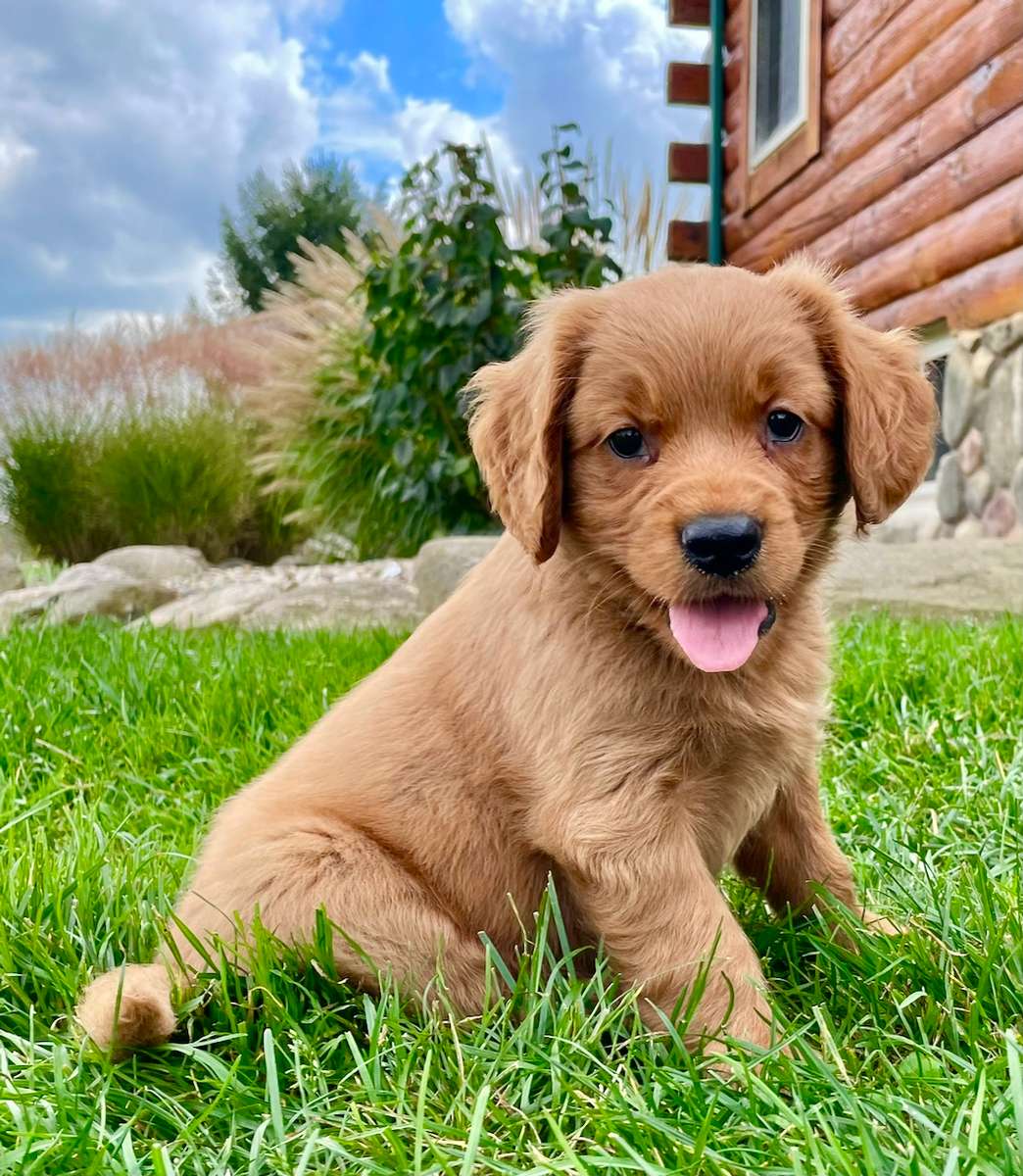 Do Mini Golden Retrievers Have Health Problems?
We can all agree that taking our beloved pets to the vet can be quite stressful and worrisome. Long-term genetic issues can arise in any dog, however, by mixing breeds you can decrease the chance of a puppy inheriting genetic issues, and Mini Golden Retrievers are typically very healthy dogs. This means you can go back to spending more time laughing at your puppy's antics instead of being worried in a clinic waiting room.
Through our breeding program, we hope to:
Reduce hip dysplasia
Reduce eye problems
Reduce organ problems
Build a stronger immune system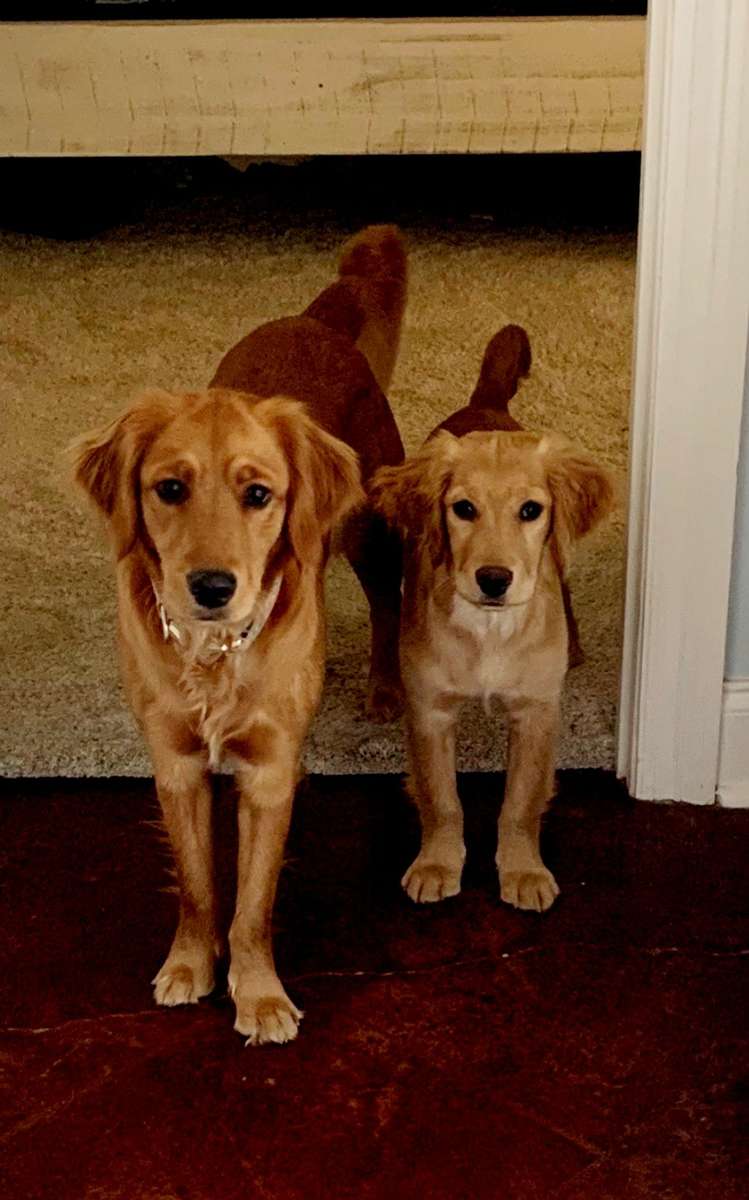 How Big Are Mini Golden Retrievers?
While most Standard Golden Retrievers grow to reach 65 to 100 pounds, the Mini Golden Retriever only grows about half that size. Our puppies generally grow to only reach 30-45 pounds. We bring a new size onboard with our breeding program, which means more options for you! While we love Standard Golden Retrievers, sometimes their size can be a little too much to handle. We feel that Mini Golden Retrievers reach the perfect size to cater to almost any lifestyle. Whether you live in an apartment or on acreage, a Mini Golden Retriever is perfect!
Mini Golden Retriever
Looks and Features of Mini Golden Retrievers
While Mini Golden Retrievers can lose some of the Standard Golden Retriever looks and features, we pride ourselves in being able to produce an almost identical copy of the typical Golden Retriever.
Coat Colors

Range from light cream to dark red

Varying Coat Lengths
Typically Have the Signature Golden Look


Leg feathers
Long-haired ears
Long-haired tails
Take a look at our photo gallery to see many examples of Mini Golden Retrievers.
Shedding
We can love our Golden Retrievers to death but shedding can seem endless and be annoying. That is where the Poodle side comes to the rescue! Even though Mini Golden Retrievers do shed, we believe you will see less shedding. We hope that you will be doing less cleaning and more relaxing - and less sneezing!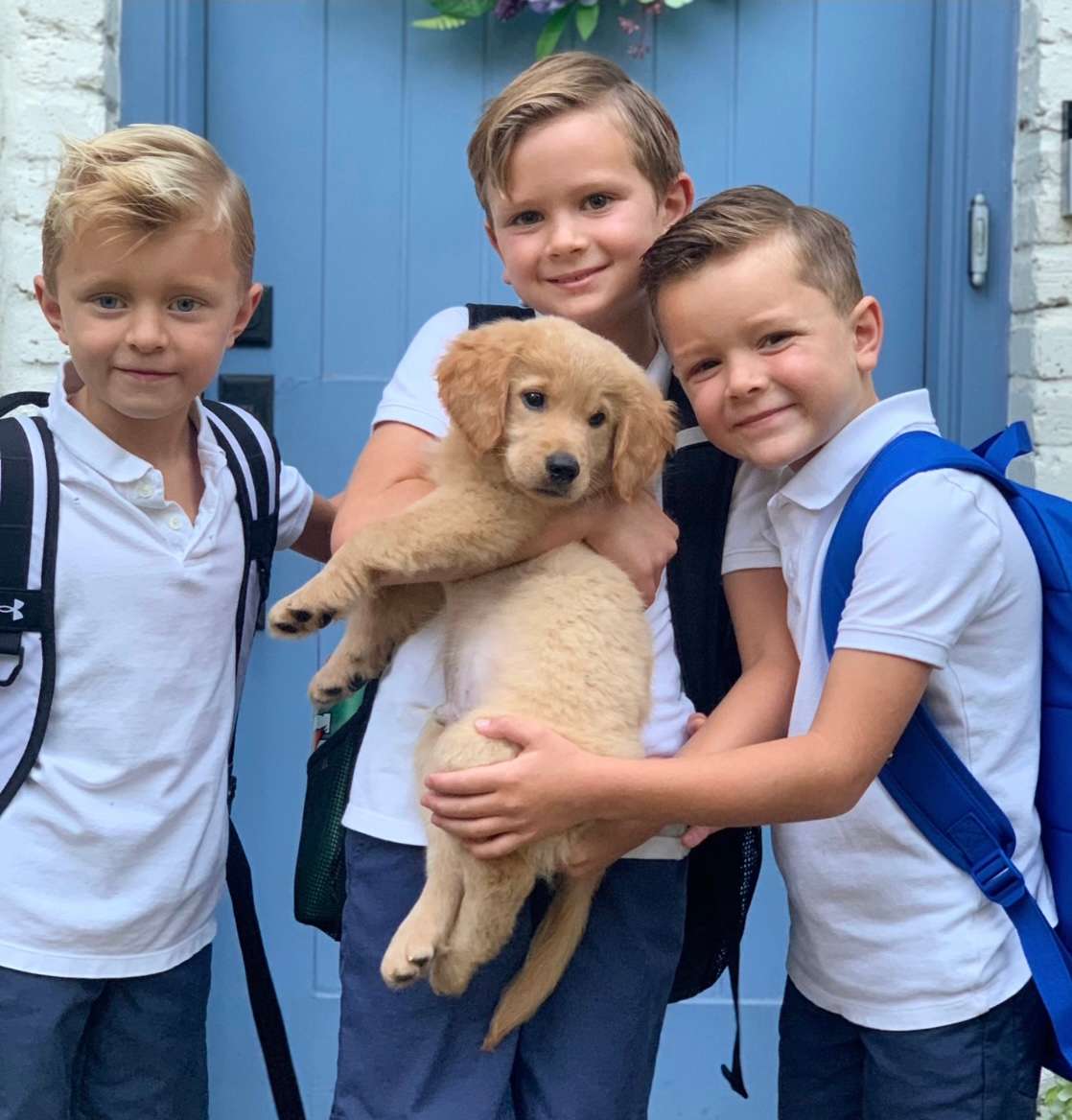 What is the Personality of Mini Golden Retrievers?
Personality is huge when it comes to deciding what kind of new puppy to bring into your home. A dog that bites, barks unnecessarily, or is unreasonably hyper is not fun to be around. This behavior could lead to added stress on you and your family. We strive to keep the Standard Golden Retriever's lovable personality so you can enjoy your life to the fullest. Our puppies are friendly, smart, and love to be included in the family. They are socialized from an early age and make amazing companions. Contact us today about our available Mini Golden Retriever puppies!
Mini Golden Retrievers Litters For Sale
Mini Golden Retrievers Past Litters