Personalized Puppy Delivery Service
Congratulations, you found the newest addition to your family! The next step is how to get your new fur baby home. We'll take care of you with the same personal attention and professionalism as we give the rest of your journey to getting your puppy. We do not use a transport service. We have heard about many negative experiences and witnessed other families using them. We refuse to transport our puppies by a large vehicle filled with cages and with no attention paid to the dogs' well-being.
That is why we have specialized and customized delivery. We have two people on each transport that make your puppy the priority they deserve to be when en route to their new home. We have options available that are not only flexible but fit your and your new family member's needs. Please contact us with any questions about our puppy delivery service.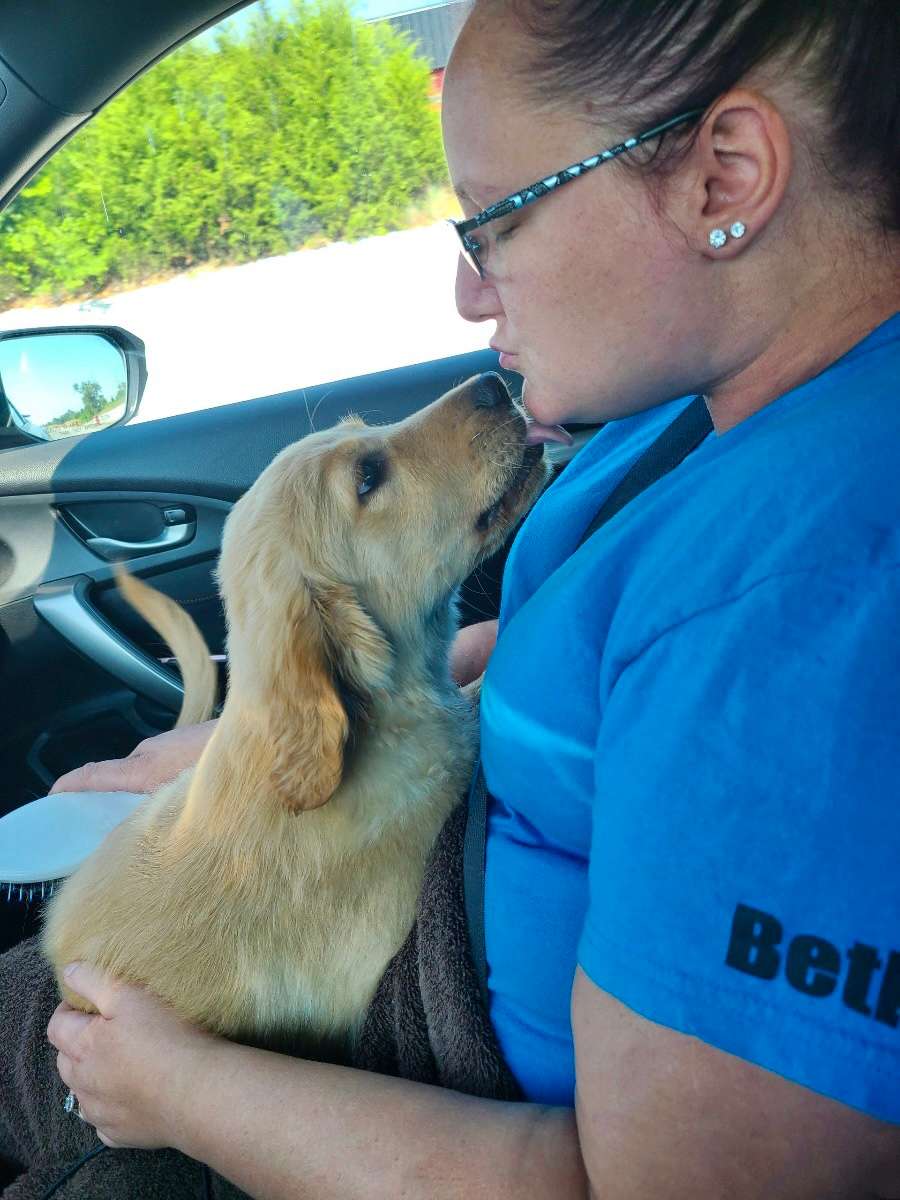 Puppy Delivery by Road
Our first delivery option is driving the puppy to you. Dan and Beth use their own vehicle to personally ensure safe transportation. While on the adventure to meet you, your new mini golden retriever is in the lap of affection. Beth and Dan make stops to allow the puppy time to play in the grass at rest areas along the way. They treat the puppy as you would in these stops by being by their side, playing with them, and ensuring they are safe and happy during their break. Your puppy is given water and nutrients to not only make sure that they are in perfect shape when they arrive at their new home but also allow for a stress-free travel experience.
Beth is pretty famous for having the puppy on her lap and giving them love and attention during their trip. In fact, Beth treats them so much like her own, she has said the hardest part is letting the puppies go to their new homes instead of going home with her. Dan and Beth are both parents to fur babies and they treat your new family member like their own.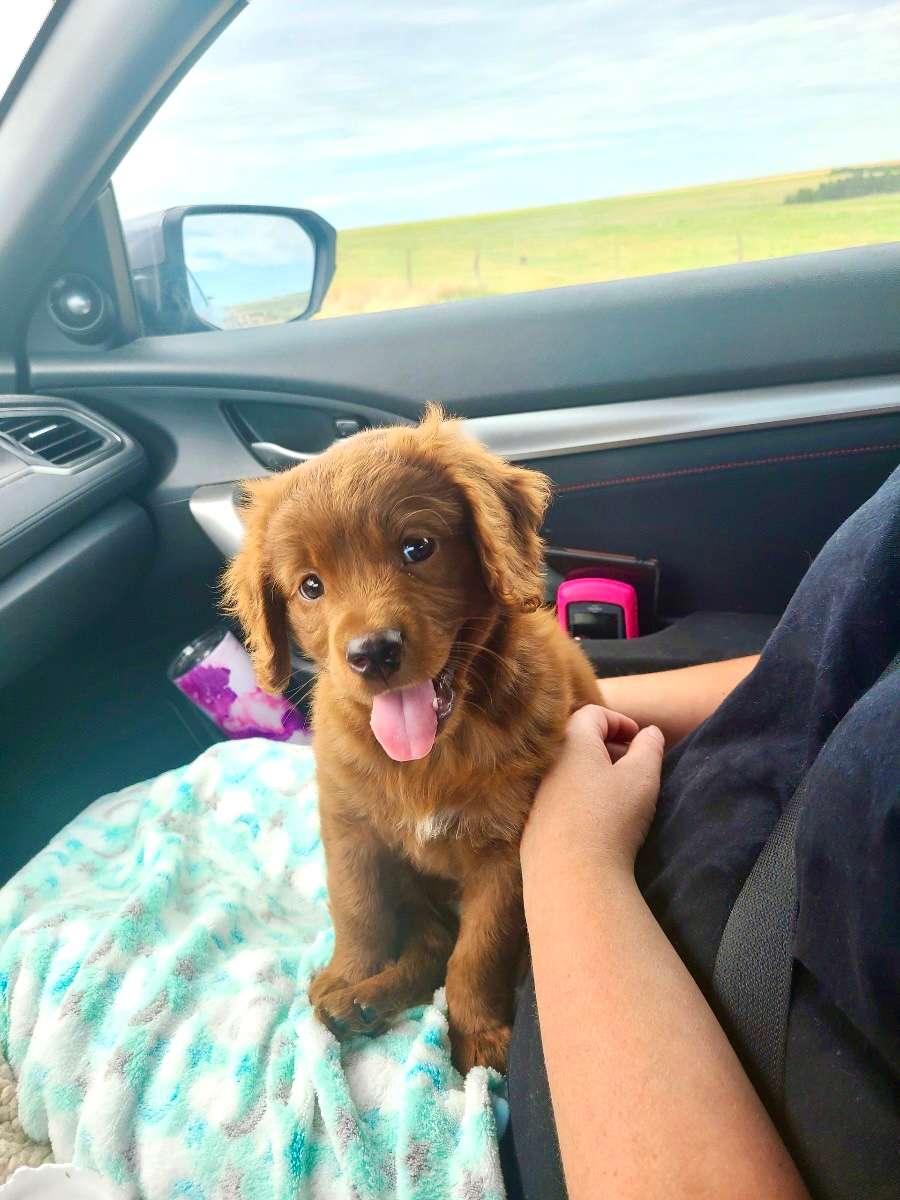 Puppy Delivery by Air
Another option for bringing your new best friend to you is flying them to you. Beth or Dan will fly with your precious little one to an airport convenient to your home and meet you there. This is a personal touch to delivering your puppy to you that just shipping via air transport doesn't allow. Your puppy is in the cabin of the airplane rather than in the cargo bay. They get the same loving attention as when they are driven by Dan and Beth.
Delivery Day - What to Expect
On the day of delivery, you will have an approximate time that Dan and Beth will have your new best friend at your home. When Dan and Beth are an hour away, they will notify you of their time of arrival. This allows you to continue your normal daily activities and not be stuck at home waiting and wondering when your puppy will get there. Once they arrive, your puppy will be united with you. Dan and Beth go over all the paperwork, explain the new puppy care package, and notify you of their last feeding and watering. They will make sure you understand the Puppy Promise that ensures your puppy is everything we said it will be. They will answer any questions you have and make sure you feel you can contact them with any questions after they leave.
We understand that this is not just a pet you are selecting, but a member of your family. We feel the same way about our beloved fur babies. We strive to give your puppy the best experience possible coming to your home.