Mini Golden Retriever Breeder in Ohio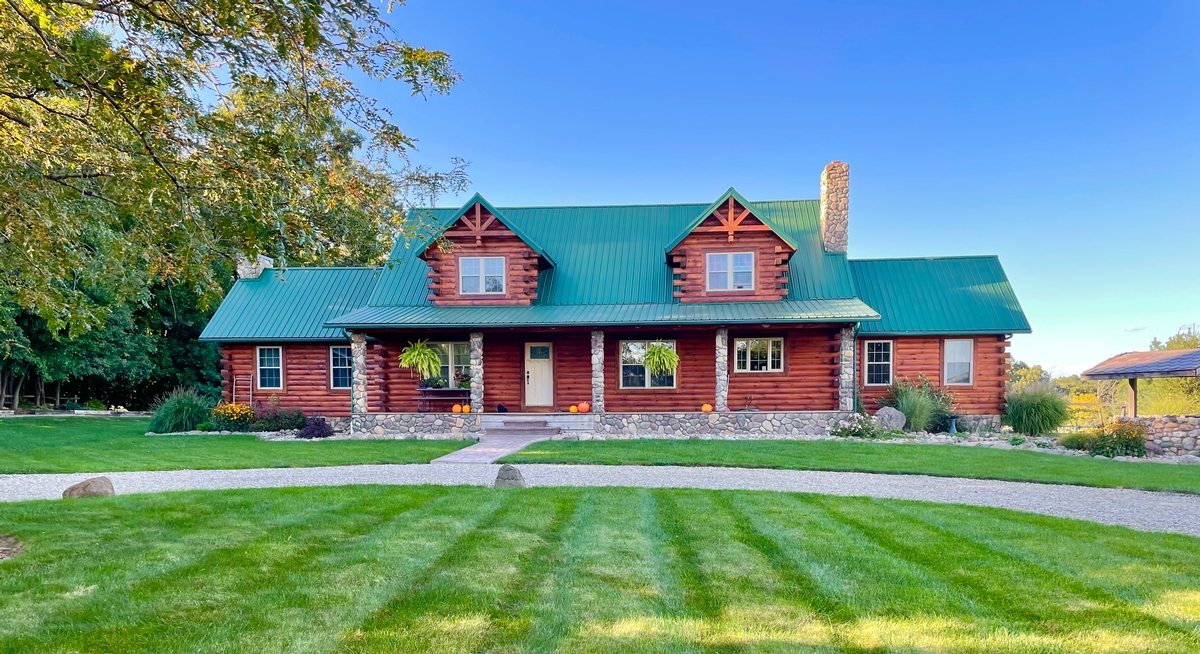 Hi , and Welcome to our website!
We are excited to see you and show you our home. Our place is where the fun begins, excitement, and your Mini Golden Retriever baby is being born.
I'm Jay,
I want to tell you a little about ourselves starting with We have had puppies for about 20 years now in 2021 and our goal is to make your Mini Golden Retriever puppy adoption process smooth as silk with years of experience we are hoping to serve you in a worry-free, Godly way.
We live out in the country with The Great Mohican close by bringing hiking, fireworks, fairs, and just a place for adventure .
We love animals and one of our favorites is the Mini Golden Retriever which happens to be a super dog to take on adventures and small enough to bring conveniences as well. Our laid-back personalities with a fun, adventurous side make our home a place we hope you will want to visit and adopt your Mini Golden Retriever puppy from.
Our goal is to dedicate our time and effort to make sure that your Mini Golden Retriever puppy is raised in a way that he or she is ready for kids and ready to start your lifetime of memories and we hope to smooth out the road so your lifelong journey is like your sitting on the beach with not a worry in the world!
We are here to make adopting a new family member easy, simple, and comfortable, and without a ton of hoops to jump through. If you're wanting to adopt one of our Mini Golden Retriever babies and really are in a hurry to do so like for a surprise, something last minute comes up where u decide to adopt one from us instead of someone else and are on a short timeline then all u have to do is go on our site scroll through available puppies and u can reserve him/ her without contacting me first to see if he or she is available.
You can message me and tell me all about how you need your Mini Golden Retriever puppy delivered or you want to visit on short notice and we are gonna work to make things happen according to your Mini Golden Retriever wish!!!
EASY, CONVENIENT, COMFORTABLE, AND AS YOU WISH are our middle names so if you have any requests when adopting one of our Mini Golden Retriever babys we are here to help and bring your family all the fun you dream of!!!
We are making that your Mini Golden Retriever puppy is vaccinated and dewormed before the adoption and of course vet checked so you can feel rest assured that your Mini Golden Retriever baby was seen by a puppy Doctor and is also microchipped. We have lots of land making fenced-in yards such a blast for our Mini Golden Retrievers to enjoy.
If your looking for an adventure then please visit us, adopt your Mini Golden Retriever baby, and tell your adventure stories over a campfire to all of your friends and family so they can contact us about our Mini Golden Retrievers and we can make their life an even better one .
If you're wanting to adopt a Mini Golden Retriever baby from us but don't live remotely close to us then no worries, we also offer delivery right to your door with only a small deposit placed before your Mini Golden Retriever baby arrives jumping into your arms and you can play and snuggle with your new baby before we leave your home to assure you are completely and 100% happy with your decision.
So if you are ready, let me adopt a new Mini Golden Retriever baby into your home that will fill it with fun, laughter, and excitement to the roof!!!
About Us As A Family
Hi, We are happy to see you on our website and we hope you are excited with our pictures .We are excited to someday share our Mini Golden Retriever Family with you REAL soon!
Well, let me introduce our Family by giving you pictures to look at and hopefully give you sort of an idea of who we are!

So with 7 girls and 2 boys along with Mom and Dad, it can be quite a handful , and indeed our home at times is buzzing with activity, explosions of laughter, and adventure!
Our log home has been our home for about 12 years now in 2022.
Our main family room is in our den and that is where our family memories are being made often times especially in the evening when work is done and it's time to unwind with food, games, Christmas gift exchanges, and probably about anything else you want to add.
We are a family where we like to have our annual vacation , weekend vacations, whether it's going to a lodge or to the Sunshine state, walking on the beach looking for shells, making things with the sand! Yes, indeed even us grown kids, and listening to music.
Most of us kids are still single or dating but a few of us are married and have kids so when the married kids come home with the Grandkids our home can be quite active and of course who doesn't like to stay at Grandma and Grandpa's place for the night where there are lots of goodies and things to do!
Our family has a laid-back side though where we love to relax, order take out or simply go to a great restaurant and avoid making a mess at home plus who doesn't like to go shopping before dinner and really get that appetite going!
We love taking a weekend off and doing as little as we have to and simply enjoy each other while we relax and drink some wine.
We own 28.8 acres allowing us to enjoy our outdoor activities like grilling food on an open fire, enjoying wildlife, some sports activities, including taking 4 wheeler rides, and our Mini Golden Retrievers
So there you are, I hope you enjoyed this description about us and our family!
We hope you will join us in our Mini Golden Retriever adventure!